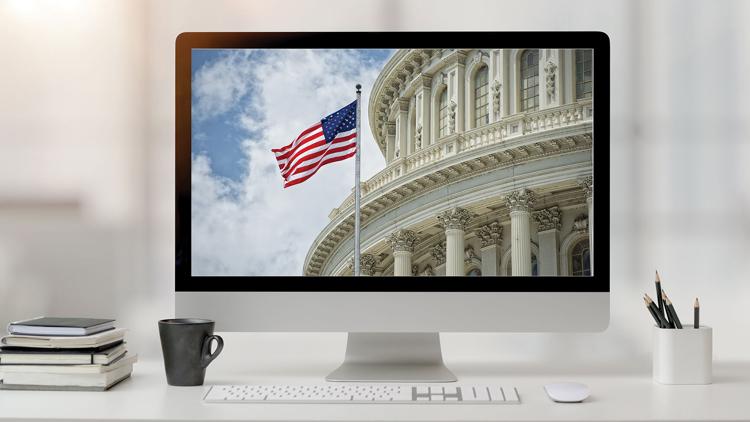 When it comes to the most used words of 2020 lists, "pivot" will almost certainly be included. The COVID-19 pandemic has forced us all to make changes in our lives that we never expected. As our annual Pet Care Community D.C. Fly-In approached on Sept. 9, and with Capitol Hill still prohibiting visitors, we at the Pet Industry Joint Advisory Council (PIJAC) had to make a decision. 
There was no question of canceling the fly-in—delivering the message to elected officials that pets are important for human health and quality of life is more important than ever. As quarantine restrictions keep our population socially isolated and coping with stress month after month, even more people are turning to pets and relying on the benefits of the human-animal bond. 
But how to deliver that message in the current environment? Like so many other aspects of our lives, we pivoted and made the decision to go digital. 
Modifications
The 2020 Fly-In was held on a web-based portal, with participants dialing in by phone or using video. PIJAC hosted an advance briefing to demonstrate how to use the portal and review the tools, including a mobile app. Participants received a custom link to access a dashboard with their personal meeting schedule, talking points, Congressional biographies and more. A convenient Feedback button let participants record what was discussed, keep track of follow-up items and upload photos. 
Despite the physical structure of the event being different from the in-person meetings of years past, many fly-in components were the same. Most importantly, the scope and dedication of the participants didn't change—if anything, the opportunity to meet with elected officials without leaving home or office drew an even wider and more diverse group.
The participants featured veterinarians, scientists, pet store owners, groomers, breeders, product manufacturers and distributors, trade association leaders and more. All were passionate about voicing the power of pets and pet ownership to legislative decision-makers and their staff.
Discussions
The meetings themselves were still about 20 minutes, and therefore needed to be focused and impactful. PIJAC had identified issues for the groups to speak about and provided talking points. 
Support for providing service animals to veterans was one of those issues, bolstered by the growing body of research demonstrating the value of service animals for veterans with physical and mental injuries. H.R. 4305, the Puppies Assisting Wounded Servicemembers (PAWS) for Veterans Therapy Act, directs funds to programs that connect veterans with service dog providers. 
The Preventing Future Pandemics Act of 2020 focuses on the study, detection and mitigation of zoonotic threats nationally and internationally. It would provide diligent oversight to protect the health of pets, their owners, and the public from the dangers of illegal imports while ensuring the availability of healthy pets. 
H.R. 6921, the Healthy Dog Importation Act, would establish importation protocols including veterinary exams, immunizations and more to help prevent future health crises, and discourage the illegal importation of dogs which puts canine and human health and well being at risk.
The final topic, even though many children have not returned to schools due to the coronavirus, looked to the future of bringing small animals into classroom settings. Participants urged lawmakers to back legislation directing the Department of Education to study allocating funds to organizations that facilitate companion animals in schools. 
Pet Night on Capitol Hill
The pandemic also meant changes for the annual Pet Night on Capitol Hill. The Human Animal Bond Research Institute (HABRI) converted the evening reception to a virtual, week-long series of video presentations for and by lawmakers and pet care professionals alike. Replays of the conversations with pet care leaders and Members of Congress about the importance of pet ownership and the scientific evidence showing the benefits of animal companionship can be viewed on the Pet Week on Capitol Hill website. 
While holding the fly-in virtually removed the burden of time and cost to travel to Washington D.C., nothing can replace the experience of sitting with elected officials and their staff in their offices on Capitol Hill and making connections in-person. And the evening Pet Night reception—packed with fly-in participants, pet care community leaders and lawmakers—is an irreplaceable opportunity to relax and meet up with both old friends and new contacts while celebrating the power pets. To that end, we hope to return to an in-person fly-in in 2021—and urge you to make plans to join us.
We at PIJAC can help you develop relationships with lawmakers all levels of government throughout the year. Join us at pijac.org/join to stay informed and add your support as we work to protect, strengthen and advance the pet care community.  PB
Gwyn Donohue is the Pet Industry Joint Advisory Council's Director of Communications and Public Affairs.