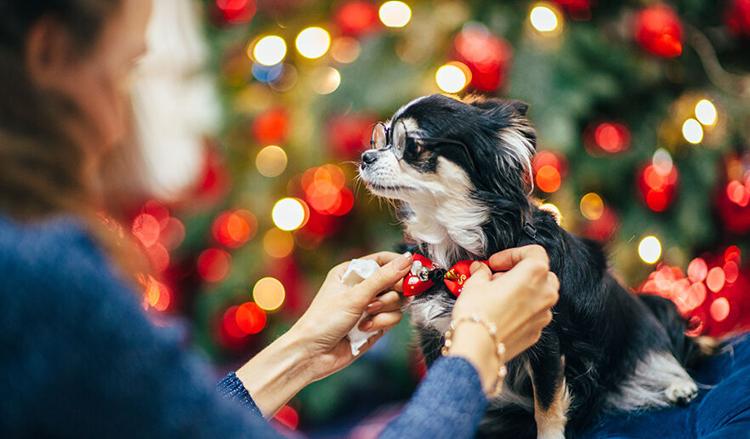 "Normal" is certainly not a word you'd use to describe 2020, but as we look toward the end of the year and the holiday season, pet owners' behaviors and buying habits are expected to remain consistent with pre-pandemic trends. That is one of the conclusions of volume 3 of APPA's COVID-19 Pulse Study of Pet Ownership During the Pandemic, released in September.
Since the early days of the pandemic, the American Pet Products Association (APPA) has been surveying pet owners to monitor the profound changes that COVID has wrought on everyday life and the impact on buying habits. The first two volumes were released in May and June, and revealed that pet ownership had remained essentially unchanged. Eighty-seven percent of respondents reported no change, with those reporting that they got a new pet (6 percent) balanced by those who delayed getting a pet (5 percent).  
The most recent study indicates that pet ownership is on the rise, with those getting a new pet increasing to 9 percent. This equates to approximately 11.36 million U.S. households that added a pet during COVID-19. Gen Z led the pet acquisition charge at 16 percent, followed closely by Millennials at 13 percent. Families with children were also more likely to have acquired a pet during the pandemic. 
In For The Long Haul
Pet owners have become increasingly pessimistic that the pandemic will be over soon. In May, 28 percent thought the pandemic would be over in two to three months or less, while 21 percent reported it would take more than a year. In September, only 17 percent of those surveyed believed normal would return in two to three months, while 31 percent now think it will be more than a year from now.
The good news is our pets are helping us get through these challenging times. Three-quarters of pet owners say that spending time with their animal companions is helping reduce stress and increase their sense of well being during COVID-19. And the more we come to understand and value all our pets do for us, especially during times of crisis, the more we want to reward their loyalty and companionship.
Holiday Gift Giving
As the season of giving is upon us, 46 percent of pet owners surveyed say they plan to purchase a holiday gift for their pet this year, regardless of the pandemic or the recession. In 2019, 47 percent of pet owners purchased a holiday gift for their pet, so purchasing behaviors certainly look to be holding steady. 
Moreover, pet owners plan to spend an average of $41 on gifts for their pet this holiday, with some groups like Gen Z and Millennials planning to spend $50 or more.  More than 50 percent of those gift-givers plan to shop online, while 44 percent say they will go in person to a brick-and-mortar store. Online-only outlets may see a higher percentage of pet gift spending, with 40 percent of pet owners planning to shop at those websites, especially Millennials who are more likely than other generations to utilize an online-only outlet. The bottom line is that this most unusual holiday season will be a little warmer and a little happier thanks to our pets, and pet owners are more than willing to show their gratitude.
Keeping A Positive Outlook

 
The pet care community has shown resilience during past economic downturns. Beyond the holiday season, pet owners tell us their economic situation does not affect the care of their pets, often scaling back on their own expenses before reducing spending on their pets.  
Pet owners continue to find the items they want at the outlets where they wish to shop. More than half of pet owners consider themselves to be very brand loyal when shopping for their food and 72 percent agree their pet's diet is very important to them, so they do not plan to make any changes regardless of their financial circumstances.  Where these pet owners shop has remained consistent during the pandemic, as well. Between 50 percent and 60 percent of pet purchases were made in person at a brick-and-mortar store, while one-quarter to one-third were done online through retailer websites. Ten to 15 percent of pet owners purchased pet care items from online-only outlets. 
The unwavering devotion we have for pets only grows stronger during hard times, and the data consistently reinforces this. It comes as no surprise then that study respondents overwhelming said they don't plan on making changes to their approach to routine pet care. Furthermore, two-thirds of all pet owners said their pet spending has not changed in the past month.
The COVID-19 pandemic is likely to continue to alter life as we knew it for some time to come. Holiday travel and large family gatherings will be put on hold for many this year. However, the companionship of pets and the comfort they bring us is a consistent and uplifting part of American life. PB
Steve King is president and CEO of the American Pet Products Association.